Administration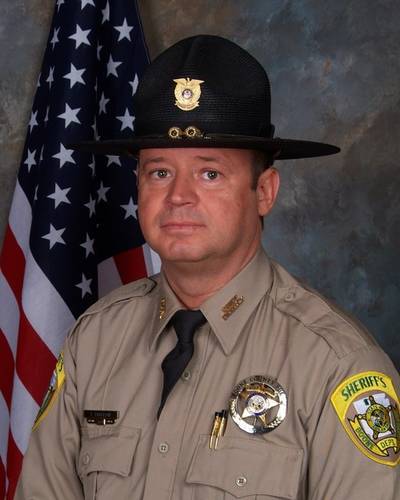 Chief Deputy
Tim Roberson
The Sheriff's Office Administration Division is headed by Chief Deputy Tim Roberson. Chief Roberson is a 25 + year veteran of law enforcement whose education and past experience is a true asset to BCSO. Chief Roberson is a certified law enforcement instructor, completed the Counterdrug Commanders Course and has attended the FBI National Academy. He oversees the office, patrol and assists the Sheriff with day to day administration.
The Administration Division consists of three employees who manage the 'business' side of the Sheriff's Office, the Administrative Assistant, Records/Civil Process Clerk and Records Clerk.
The Administrative Assistant coordinates all clerical and record keeping responsibilities for the Sheriff's Office. She directly manages the two Record Clerks, the accounts payable processes, Circuit Court Bond and Fine Account, Paper Service Account, Radio & Equipment Fund Account, disbursement of restitution payments to crime victims, and makes monthly settlements with the Circuit and District Court Clerks and the County Treasurer for all monies received. This position has responsibility for submitting Sheriff's Office payroll information to the County Clerk on a bi-weekly basis. In addition, the Administrative Assistant serves as the Sheriff's Secretary.
The Records/Civil Process Clerk is responsible for receiving, maintaining, and tracking all civil process that comes to the Sheriff's Office. These include Summonses, Subpoenas, Eviction Notices, and various Writs. She also collects all fees paid for Civil Process and assists with receptionist and telephone operator responsibilities in the Administration Offices.
The Records Clerk is responsible for taking all fine, restitution and ticket payments. She also coordinates and compiles all paper work that flows between the Sheriff's Department and District and Circuit Courts. In addition, she assists with receptionist and telephone operator responsibilities in the Administration Offices.
This entire division puts forth great effort in assuring that the Sheriff's Office runs smoothly and efficiently along with trying to make the public's contact with the Sheriff's Office pleasant.
Becky Rosales
Administrative Assistant

Tina Jackson
Records Clerk





Angie Tramell
Civil Process / Records Clerk
Additional Information
Email Administrative Assistant