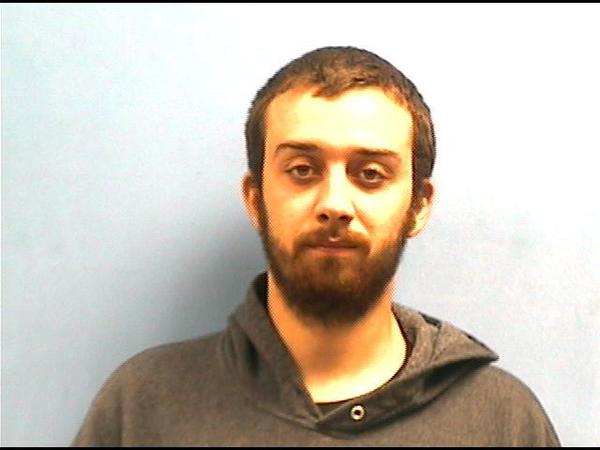 Sean Burchfield
Sheriff Mike Moore reported today his office was investigating a breaking and entering complaint at the Omaha School. Moore said Deputy Brad Duck responded to a "suspicious person" complaint at the school about 11:30 Saturday night. Upon arrival at the scene he was notified of two different subjects attempting to flee in a truck. Duck stopped the vehicle and the driver, Sean Burchfield, was taken into custody after deputies found gas containers in his truck and several more gas containers near the school's bus refueling station. A second suspect who fled on foot is being sought in the investigation.
Deputy Duck found a battery powered pump and a hose hooked to the school's gas tank as well as five gas cans partially filled with gas. The suspects had pumped about 20 gallons of gas from the tank and apparently had plans to get much more, as there were several empty cans and two 55 gallon barrels in their truck.
Burchfield, 21 years old, was charged with Breaking or Entering, Theft, and other offenses; he was released after posting a $2,500 bond on Sunday. The second suspect, Clifford Andrews, also age 21, is still be being sought and charges have been filed for his arrest including Breaking or Entering, Theft of Property and Fleeing. Sheriff Moore said additional charges may be filed as the investigation continues.
Sheriff Moore asked that anyone with information about this incident or any other criminal activity contact the Sheriff's Office at (870) 741-8404. Persons who leave tips may remain anonymous. He also reminded everyone in the county to watch for suspicious activity, report unusual circumstances, and keep their homes and businesses secure.