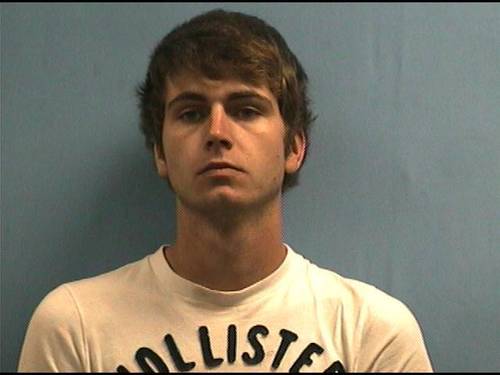 Matthew Miles
Sheriff Danny Hickman reports that on the 22nd day of June 2012, Deputies responded to the Lead Hill Pawn in reference to a burglary. Upon their arrival, they observed the front door glass had been broken out and some physical evidence was located.

Investigators from the Sheriff's Dept. learned the identity of two individuals that were believed to have broken into the store. A juvenile male of Omaha was interviewed and confessed to the Lead Hill Pawn Burglary. The juvenile lead Investigators to where he had stashed the stolen property and property was found that had been reported stolen from Godfather's Pawn in Harrison.

The juvenile male was then re-interviewed where he confessed to breaking into Godfather's Pawn. Matthew Miles, age 19 of Omaha, was also identified and interviewed where he also lead Investigator's to where he had stashed some stolen property. Miles also admitted to breaking into Lead Hill Pawn and Godfather's Pawn. Both Miles and and the juvenile were arrested with Miles bond set at $25,000.00. The 16 year old was was taken to the Juvenile Intake Facility in Danville. Both male subjects have been charged with Commercial Burglary, Theft of Property and Defacing a Firearm.