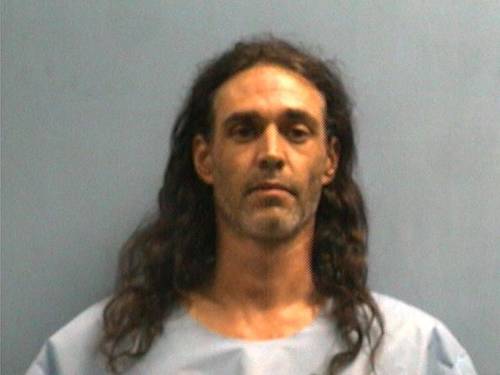 Daniel Smith
Sheriff Danny Hickman reports that an investigation was initiated by the Fayetteville Police Department on 06/14/2012 after a resident in their city reported to them that a man was seen carrying an arm load of firearms across a field. Fayetteville officers responded to the area finding that a vehicle registered to Daniel Smith had been abandoned. Officers searched the area and were able to trail the subject to a rural area, finding one of the shotguns along the way. Due to the suspicious event, Fayetteville officers requested a welfare check on Smith's residence located in Boone County.
Boone County Patrol Sergeant Bobby Reese responded to the address finding that the front door and windows of the home had been shot out. Fearing that there might be somebody injured or in need of medical attention, officers entered the residence. Nobody was found in the home but officers saw that there was a marijuana manufacturing operation inside the home. A search warrant was executed on the property in which over a hundred plants were seized that was spread throughout four rooms. A substantial quantity of processed marijuana was also found as well along with drug paraphernalia and firearms.
Officers observed that there was evidence of multiple gun fire that occurred from inside the home. A welfare bulletin was disseminated to area law enforcement in an attempt to locate Smith.
On 06/15/2012 Fayetteville officers reported to Boone County that Smith had been located. A resident where Smith was staying called for law enforcement and an ambulance during the early morning hours. Information provided was that Smith was acting violently belligerent and speaking incoherently. Smith was also reported as suffering from severe vomiting and diarrhea. Smith was admitted to Washington Regional Medical Center where he received treatment. Smith left the hospital against hospital advice on 06/16/2012, where he was taken into custody by the Washington County Sheriff's Department. Smith was taken into custody for Boone charges relating to the marijuana growing operation.
Smith was transported to the Boone County Jail and is being charged with Manufacturing a controlled substance, Marijuana, Possession of a Controlled Substance, Marijuana and Simultaneous Possession of Drugs and Firearms with bond set at $50,000.00.
Smith has been transported to a secure medical facility due to medical problems.