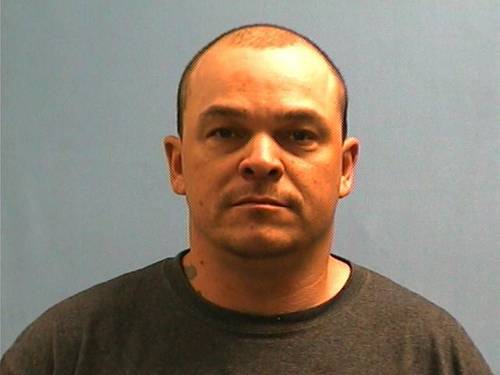 Bryan K. Nelson
Sheriff Danny Hickman reports that on Monday, April 30, deputies responded to a call at 105 Sparks Circle in Alpena.
The caller, Lana Savage, reported her boyfriend, Bryan Nelson, age 35, had driven his car into the side of her home and she thought he was inside shooting out the windows. Ms. Savage and her son had locked themselves in the bathroom waiting for law enforcement. Cpl. Nathan Jenkins responded to find a SUV wrecked into the side of the home. A perimeter was set up around the home and Sheriff Hickman's Special Operations Group was called to enter the home and remove the victims. Members of the Special Op's Group were able to remove Ms. Savage and her son from the home. Once inside the home, they found Nelson had fled into the nearby woods.
Nelson came out of the woods a short time later and was arrested and taken to the Boone County Jail. No firearm was found on or with Mr. Nelson. He has been charged with Drinking in Public, Reckless Driving, Driving on a Suspended or Revoked DL, No Proof of Insurance, Failure to Report an Accident and Leaving the scene of an Accident with Property Damage. Bond is $2,220.00.