Sheriff Danny Hickman is happy to report that another anonymous tip to the Sheriff's Office from a concerned citizen has resulted in an arrest.
On Sunday, April 1st the Boone County Sheriff's Office received an anonymous tip reporting a convicted felon was in possession of several firearms in the Omaha community. Sgt. Marc Arnold was contacted and knew this person to be a convicted felon. Under Arkansas law, a person convicted of a felony crime may not own or possess a firearm.
Sgt. Arnold then contacted State Probation Officer Jamin Martin and the two went to the home of Ryan Bedwell, age 39, where Officer Martin located four rifles hidden in the house and Bedwell was taken into custody. Sheriff Danny Hickman said Bedwell was being held at the Boone County Jail and bond had been set at $10,000.
Hickman praised the citizen who made the anonymous call, noting how important information from the community was to the Sheriff's Department in keeping everyone safe. Crimes may be reported to the Sheriff's Department anonymously at (870) 741-8404 any time, day or night.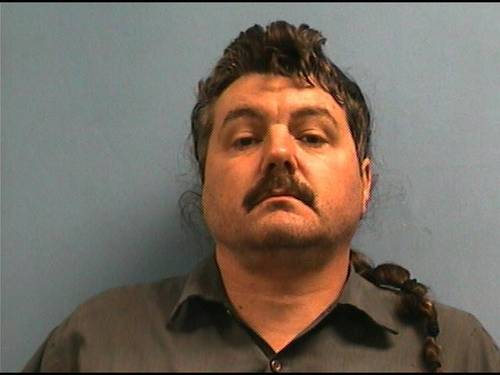 Ryan Bedwell