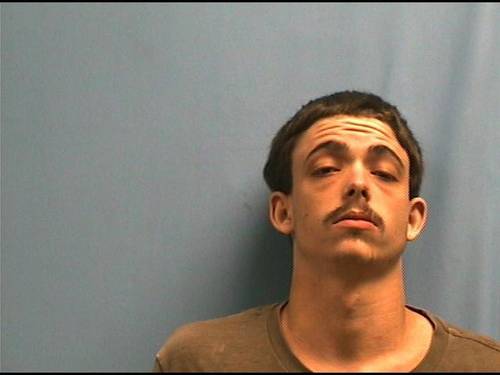 James C. Wallis
Sheriff Danny Hickman reports that on the 28th day of March 2012, the Sheriff's Department received information that an adult male had been smoking methamphetamines and marijuana with his 14 year old brother.
Inv. Ryan Watson and Department of Human Services Investigator Wendy Mattix followed up on the report and went to James C. Wallis's residence where Wallis was found to be in possession of drug paraphernalia and he was arrested and charged for Felony Possession of Drug Paraphernalia.
Wallis was brought to the Sheriff's Office where he was questioned and admitted to giving marijuana to and allowing his 14 year old brother to smoke marijuana with him. Wallis was charged with Introduction of a Controlled Substance into the body of Another Person and Possession of Drug Paraphernalia and is being held in the Boone County Jail on $10,000.00 bond.