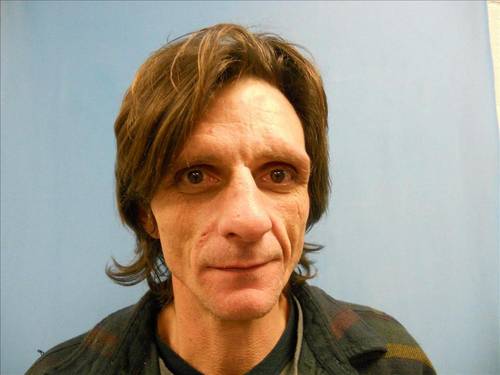 Paul Stewart
Sheriff Danny Hickman reports that on Monday, February 20th, 2012, the Boone County Sheriff's Office Patrol and Narcotics Divisions, seized over $2200.00 in cash and a large amount of methamphetamine as the result of an arrest made by Deputy Jason Phifer.
Deputy Phifer was at a local business in Harrison and recognized an individual whom he knew to have outstanding warrants. Dep. Phifer arrested Paul Stewart, age 43, of Harrison, for the warrants and during a search of Stewarts vehicle, located what appeared to be methamphetamine along with a handgun.
A Boone County Sheriff's Office Narcotics Investigator was contacted to process the vehicle. During processing Investigators located over 6 grams of methamphetamine, a loaded 9mm handgun, marijuana, and other items of drug paraphernalia. There were also items in the vehicle that could be linked to some burglaries in the area. The Boone County Sheriff's Office Criminal Investigation Division will be looking at these items to see if they match anything reported stolen.
Stewart's passenger, Cody Morrell, age 24, of Harrison, was also taken into custody. Morrell is a parolee through the Arkansas Department of Community Corrections. Morrell's involvement in the drug charges is still under investigation and he was released pursuant to that investigation. Stewart will be charged with Possession of a Controlled Substance with Intent to Deliver, Simultaneous Possession of Drugs and Firearms, Possession of Drug Paraphernalia, and Possession of a Controlled Substance – Marijuana. Stewart remains in custody at the Boone County Jail with no bond.