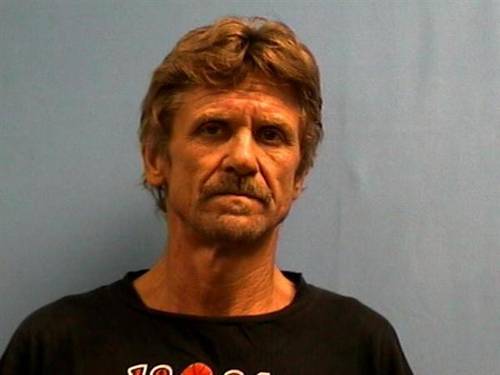 Samuel Hicks
Sheriff Danny Hickman reports that formal charges have been filed regarding the motor vehicle accident on Aug. 24, 2011, that claimed the life of Austin Wayne Curry.
Samuel Hicks, age 53, of the Valley Springs area has been charged with Manslaughter, Leaving the Scene of a Personal Injury Accident, Reckless Driving and No Insurance.
A reconstruction of the accident that occurred on Highway 206 out of Everton by Arkansas State Police was instrumental in determining that Samuel Hicks was the driver of his 1997 Pontiac Gran Prix at the time of the accident. The vehicle was traveling at a high rate of speed when Hicks lost control, struck a metal fence which ultimately resulted in the car over turning and catching fire. Hicks fled on foot from the accident scene with Curry still inside the vehicle. A passing motorist saw the burning vehicle in the roadway and called 911.
The State Medical Examiner determined that Curry died as a result of smoke inhalation from the fire and not as a result of trauma from the crash.
At the time of this release Hicks is incarcerated at the Boone County Jail with bond set at $100,000.00